HALL OF FAME
2014 Archive
Ralph Hill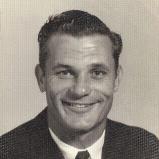 Ralph Henry Hill was born in Lithia, FL on February 6, 1933. He moved to Avon Park in 1943 from Wauchula. Ralph graduated from Avon Park High School in 1950. During his time as a Red Devil student athlete, Ralph lettered in football, basketball and baseball. As a baseball player, Ralph was part of the great Red Devil teams of the 1940's that went to the state semi-finals six straight seasons, including four straight trips to the final in 1945-48 and a state championship team in 1948. That same state championship team of 1948 set a record by scoring 21 runs in the first inning of the semi-final game. Part of that first inning included a grand slam homerun and a triple for Ralph. After graduation from Avon Park High School, Ralph attended Erskine College and also served in the United States Army for two years. Upon returning to Avon Park, Ralph began his career teaching Physical Education at Avon Elementary before moving on to teach Mathematics at Avon Park High School. During his years as a teacher and coach at Avon Park High School, Ralph coached football, basketball and baseball. In his eight seasons as head coach of the baseball team, he racked up 103 wins against just 40 losses, never losing more than 7 games in a season. In 1965, his first season as head coach after taking over for coach Guy Garrett, he took the Red Devils to the state semi-finals. In 1966 he led the Red Devils to their 4th state baseball championship. In 1972, his last year as head coach of the baseball team, Ralph won his second baseball championship and the school's 5th title. Fellow Hall of Fame inductee Don Sisemore anchored this talented Red Devil squad.Ralph retired from Avon Park High School in 1989 after a long and illustrious career as a coach and teacher. In his retirement, he enjoyed camping, fishing and hunting. But with his need to stay busy, he started a small lawn business. He was also able to pursue his passion and love for math by tutoring family members and even some of the children of his former students. He enjoyed spending time with his grandchildren and great-grandchildren. He loved teaching them math and baseball skills. Coach Ralph Hill touched the lives of many students throughout his life, not just on the playing field as a coach, but in the classroom as well. Many former students of Avon Park High School have returned to their Alma Mater to give back to the school that provided so much for them. Ralph will be remembered as one of the 'Greats', who served his Alma Mater well.

---
Dewayne Lemler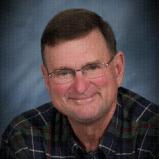 Dewayne was born in Plymouth, Indiana on November 29, 1945 to Roy and Lucille Lemler and has one brother, Dean. In 1957 the family moved to Avon Park and established the A&W Drive-In on Main Street. Dewayne married Diane Landress in 1968 and together they had 3 sons, Dustin, Darren (Erin), Doug (Staci) and 7 grandchildren. Dewayne resided in Avon Park for 55 years before his passing in March of 2012. He was a devout family man who put God first, others second and himself last. He was the ultimate example of a servant leader in his church, family and profession. Dewayne graduated from Avon Park High School in 1963. He played football, basketball and baseball for the Red Devils and was voted the Most Outstanding Senior Athlete for the class of '63. After earning his Bachelor's Degree from the University of South Florida in 1967, he returned to his Alma Mater and taught Math at Avon Park High School until 1982. During his time as a teacher, Dewayne coached JV football, basketball and baseball. He also sponsored the Fellowship of Christian Athletes. He was known as an excellent Math teacher and won the respect, admiration and love of his students by his positive attitude, encouraging words and ability to both listen patiently and advise carefully. His math students enjoyed his keen sense of humor when he encouraged them to bring him "a joke a day." Moving on from the classroom, Dewayne was named the Assistant Principal at APHS in 1982 and stayed in that position until 1986. From there he spent the next 8 years at the District Office with a short stint as the Assistant Principal at Avon Park Middle School. In March of 1993, Dewayne was asked to take the helm as Principal for our rival to the south, Sebring High School. In a testament to his character, he was quoted as saying, " Deep down, we are in this business because we love the kids, so we can really work at any school." Although he enjoyed his time at Sebring High School, he couldn't resist the opportunity to come full circle in his journey that started as a student at APHS and would end as Principal. In 1995, he approached then Superintendent Richard Farmer about swapping positions with APHS principal Barbara Dean, a Sebring native. Dewayne wanted the opportunity to watch his youngest son play baseball on the same field where he once played. As APHS principal, he endeared himself to the faculty by beginning each day with a prayer for their welfare and for that of their students. He was a hands-on, do-it-yourself administrator who lived and led by being a positive example to others. He retired in 1997 after 30 years of service. At the core of everything he put into his career in education was his extraordinary love for the students, faculty, staff and community. This love was no ordinary love. His love, joy, integrity, selflessness, humbleness and kindness came from his deep faith in Jesus Christ. Dewayne touched thousands of lives over the years and made a difference both educationally and spiritually. He served the Avon Park community well for over 55 years. The memory of his dedicated service, especially to his Alma Mater, our own School of Champions, will live on in the lives of each person that he touched and within this enshrinement into the Avon Park Champions Club Hall of Fame.

---
Dexter Seigler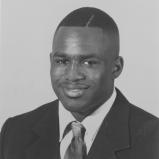 Dexter Seigler was born in Avon Park, Florida on January 11th, 1972 to Willie Joe Seigler and Vivian Green and has three sisters and one brother, Taka Green, Latosha Williams, Sheena Williams and Mearl Robinson. Dexter married Tonya Simpkins in 1997 and together they have one daughter, Deja, who now attends Howard University in Washington, D.C. Dexter now lives in Jacksonville, Florida. Dexter graduated from Avon Park High School in 1989. He played football, basketball, baseball and ran track for the Red Devils. Dexter was a part of two football state championship teams in '87 and '88 and one baseball state championship team in '87. Dexter was named the 1989 Tampa Tribune male athlete of the year, first team All-State, first team All-Heartland and voted the Avon Park High School Most Outstanding Senior Athlete for the class of '89. After graduating from Avon Park High, Dexter attended the University of Miami on a football scholarship. Dexter was part of Jimmy Johnson's last recruiting class. While attending UM, Dexter earned a bachelor degree in criminology. Dexter was a four year lettermen and was part of two National Championship teams '89 and '91 while playing for the Hurricanes. Dexter was also a two year starter for the Hurricanes; he finished his career with 81 tackles, 8 interceptions and 26 pass breakups. Two of those interceptions were returned for touchdowns, his 89-yard return against Temple was the sixth longest of all time and his 146 yards on interception returns in '92 is second all time at Miami and just two yards short of the record. Dexter's five consecutive games with an interception is an all time record that he shares with Bennie Blades. Dexter was voted third team AP All-American team, first team All-Big East, semi-finalist for the Jim Thorpe award and team captain for his senior year. Dexter signed with the Miami Dolphins as a rookie free agent after leaving the University of Miami. From there, Dexter spent the next several years between the Toronto Argonauts of the Canadian Football League, the Dolphins again for a short stint, and then earned a spot on the Seattle Seahawks roster for two years. From there he played in NFL Europe for the Amsterdam Admirals where he earned All-League honors. He came back to the states with a short stint for the Arizona Cardinals before returning to Europe. After the last trip to Europe, Dexter decided it was time to hang up the cleats. After retiring from the NFL, Dexter obtained his series 7, 63 and 65 licenses in the financial industry and became a registered investment advisor with A.G Edwards & Sons in 2001. After spending three years at A.G Edwards, he decided to join Collins Capital Management, a smaller investment company that focused more on money management. After spending four years at Collins Capital Management, Dexter decided to join Fidelity Investments and was there for a year before deciding to retire from the investment sector. Dexter has worked in the Neurology department and is now an EKG tech in the Cardiology department at UF Health hospital, the former Shands hospital in Jacksonville, Florida. He has been working and going back to school the last three years preparing to apply to a Physician's Assistant Program. In the future, Dexter would like to work with athletes that suffer from concussions and/or heart problems. Also, Dexter currently works as a NCAA football referee on the weekends and has aspirations of one day becoming a NFL referee.

---
Dr. Ronald Sevigny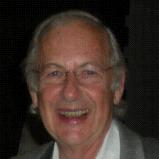 Dr. Ronald Sevigny was born in 1947 in Sanford, Maine. Ron earned a Bachelors of Science degree from Nasson College in 1967, and received his Doctor of Optometry degree from New England College of Optometry in 1971. After a three year tour serving in a United States Air Force Hospital, Ron moved to Avon Park in 1974 where he established his Optometry practice. It didn't take long for Ron to become deeply involved in the Avon Park community. He joined Rotary and is a past President. He also joined the Chamber of Commerce and once served as President. He is a two time past President of Ridge Area ARC and a past Board member of the Highlands County Education Foundation. In 1994, he was a founding Charter member of the Avon Park Diamond Club. The Diamond Club was established to promote and provide additional support to the Avon Park High School baseball program. The Diamond Club has raised great sums of money over the years to improve Charles R. Head Field. Ron, as a long time Board member, also has spent countless hours providing support to the summer high school aged Dixie Programs, including multiple State Tournaments and World Series held at Charles R. Head Field. Because of his involvement in Avon Park baseball, Ron developed a great interest in researching and documenting the history of baseball in Avon Park. His interests included obtaining photographs and memorabilia from the early days of baseball here in our city. These efforts resulted in a section of the Avon Park Historical Society Museum being dedicated to the History of Avon Park Baseball. In 1999, Ron was able to acquire a 54 inch gift bat that was presented to Babe Ruth in 1928 in Avon Park. The bat has an inscription that reads "To Babe Ruth, Fans in Avon Park". Ron has uniquely presented the history of Avon Park baseball many times in the past several years to organizations throughout Highlands County. Dressed in a replica #3 Babe Ruth baseball uniform and carrying the Babe Ruth bat, Ron brings to life the legendary history of Avon Park baseball. The story begins with the building of Cardinal Field (now Charles R. Head Field) by the city in 1926 to be the home of the World Series Champion St. Louis Cardinals. Babe Ruth, Lou Gehrig, Dizzy Dean, and a host of Hall-of-Famers played in Avon Park and stayed at the Jacaranda Hotel. Major League spring training games continued on and off until 1952. The Avon Park High School baseball program started in 1944 and became, over the years, the winningest program in the state for a city the size of Avon Park. Ron is a devoted father and grandfather. His three sons, Eric, Mark and Chad all graduated from APHS. They all live in Highlands County and have blessed their father with 7 grandchildren. His family means the world to him. This is evident by the pictures on the refrigerator, the family gatherings at his house, his attendance at ball games, dance recitals, school functions and family vacations. Above all, Ron understands the importance of Faith. This is not only shown by his regular attendance at Mass, but by the way he lives his life. The old saying, "To know him is to love him", is understood by everyone who's life he has touched. Ron's dedication and continued support to our beloved city not only helps to preserve the past, but also enables and encourages the future generations of Red Devils as they pursue their dreams on the playing field and in life.

---
Don Sisemore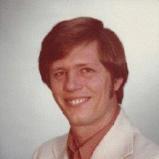 Don Sisemore was born on March 14, 1954 to Jim and Peggy Sisemore. He has 3 siblings Dale, David and Susan. Don graduated from Avon Park High School in 1972. Although small in stature - he was just 5-foot-8 and 145 pounds when he left high school - Don played like the biggest player on the field (or court) while he was in an Avon Park uniform. "He was quite an athlete," said the late Joe Franza, Sisemore's football coach, "he was a real smart quarterback and used his head a lot." Franza, who said Sisemore was one of the best athletes he ever coached, recalled that several times Sisemore would punt the ball and be the first player down the field to make the tackle. "He was just a great, all-around athlete. He could do it all," Franza said. He could do it all, in fact, earning letters in football, baseball and basketball all four years at Avon Park High School. A four-year varsity starter in football, Don was a jack-of-all-trades, playing quarterback, defensive back, kicking, punting and handling return duties. He was the leading scorer for the Devils his senior year scoring 10 touchdowns, 1 field goal, 12 extra points and 2 - two point conversions. He was named the All Heartland Conference quarterback. Playing basketball for the Devils, he averaged 15.4 points a game as a freshman, led the state with a 23.5 point average as a sophomore, 24.6 his junior year and 21.3 as a senior, when he was second team All-State. On the baseball field, Sisemore was a key member of the 1972 state championship team, hitting .454 and going 11-4 on the mound. He was the winning pitcher in the state semi-final game in '72, pitching nine innings and giving up nine hits with eight strikeouts. In the title game against Santa Fe, he came on to pitch in the sixth inning with two on and one out. He picked a runner off second base for the second out and then got a strikeout to end the inning and earn the save in the 6-3 victory. He was named the Outstanding Senior Athlete at Avon Park High School in 1972 and also won awards such as the Most Outstanding Baseball Player and Best Free Throw Shooter in basketball. He earned a basketball scholarship to Florida Technological University (Now known as the University of Central Florida) where he played point guard and led the Knights to the Division II playoffs all four years he played. After his college career, Sisemore returned to Avon Park to coach and quickly became the most successful basketball coach Avon Park had ever seen. After a stint as a junior varsity head coach and varsity assistant coach, Sisemore took over the varsity job in 1979. In four years as head varsity coach, Sisemore's Devils won 98 games and lost only 15, going to the state final four in 1981 and again in 1982 before he left to coach the Bradenton Manatee program. As a coach, he took a genuine interest in his players both as students and athletes. "I think you have to be both a teacher and a coach - especially on the high school level," Sisemore said, "I tried to develop my players on and off the court, helping them realize their capabilities and polishing the skills necessary to get ahead - not only on the basketball court but in life." Both as a coach and a teacher Sisemore made a positive and lasting mark on his students. Don retired in 2011 and now enjoys playing golf and spending quality time with his children and grandchildren.

---