HALL OF FAME
2020 Archive
Kenneth Dixon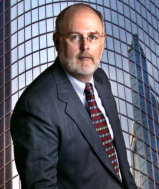 Kenneth G. Dixon was born in 1950 in Lynchburg, VA and moved to Avon Park in 1964, starting his Freshman year at APHS. His parents are Harvey and Edith Dixon, he has three siblings (Lucky, Alan, and Lisa), and has been blessed with a son (Zac) and his granddaughter (Parker). AKenny (as he was known in High School) graduated with the APHS Class of 68'. While at APHS, Kenny was a 3-year letterman in both basketball (coached by Lee Maness and Dale Landress) and track (coached by Jeff DeCola and Fred Sandlin). In his Junior year he was second in the state in the half mile (880) and was a member of the 4X440 relay team that won the state championship. In his senior year Kenny was named the Most Valuable Player on the basketball team. He was also a member of the Student Council (President his senior year), Key Club (President his senior year), National Honor Society, and Letterman's Club.
After finishing high school, Kenny attended South Florida Community College (SFCC) where he received a basketball scholarship. After graduating from SFCC, he went to the University of South Florida earning a Bachelor of Arts Degree in Management. From there, he attended the University of Central Florida (UCF) earning a Bachelor of Science Degree in Accounting. He became a Certified Public Accountant in 1975 and for twelve years practiced public accounting in Orlando and Washington DC with the International Accounting Firm - Price Waterhouse. While at Price Waterhouse he had a variety of large and medium-sized corporate clients including Walt Disney World, Tupperware, and the Orlando Sentinel (as well as numerous real estate-oriented clients). Staring in 1987 he served as CFO of one of the largest privately-held homebuilders in Florida. In 1992 he started his own company and entered the real estate business on a full-time basis, where he quickly became one of the leading real estate developers in Florida. His real estate companies currently focus on multifamily residential housing throughout Florida along with management, consulting, and real estate lending. He has developed over $1 billion of real estate projects during his career.
Kenny has been a long-time supporter of the UCF School of Business - both professionally and financially. In 2004, in recognition of his many contributions, the UCF Business School named its School of Accounting the Kenneth G. Dixon School of Accounting. The Dixon School of Accounting enjoys a national reputation for excellence in accounting education. In 2005 Kenny was inducted into the UCF College of Business Hall of Fame.
In 2017, in recognition of his unprecedented contributions to its Athletic Department, UCF named a 95-acre section of its campus the Kenneth G. Dixon Athletics Village. The Dixon Athletics Village is a multi-million dollar project dedicated to providing state-of-the-art athletic facilities for UCF's football, baseball, basketball, and track and field athletic programs. On February 13, 2020 at the 21st Annual UCF College of Business Hall of Fame banquet, Kenny was named the recipient of UCF's prestigious "Legendary Knight Award".
Kenny is currently a member the Deans Advisory Board of the UCF Business School, the UCF Athletic Director's Advisory Board, and serves on the boards of numerous charitable and non-profit entities and organizations.

---
Dean Lemler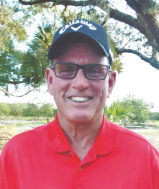 Dean was born on Aug. 9th 1950 to Roy and Lucille Lemler, and one older brother Dewayne. Their family moved to Avon Park when he was in the second grade. He married Jean Price in 1973, and they have four sons: David (Suzanne), Jeff (Jamie), Kevin (Tracy) and Mark (Maria). They also have seven grandchildren. Dean grew up in Avon Park playing sports, and very active in many clubs and organizations at APHS. He attended Boys State, won the American Legion Award, and was on the Principal's advisory committee. He spent his summer vacations working on the family farm in Indiana.
Dean earned 11 varsity letters, playing on the 66 state championship baseball team and the state runner's up in football. He set the rushing record of 227 yards in 13 carries against Sebring. His senior year he was MVP of his team and named by the Lakeland Ledger all area middle linebacker. His senior year he was the "Outstanding Senior Athlete" for the class of '68.
After graduation he attended Wofford College in Spartanburg, South Carolina on a football scholarship. He was a starting cornerback for three years with 21 consecutive wins and #1 rated team in NAIA. He tied a NAIA record with two interceptions in the semifinal game of the National Championship. He was a three year starter for the baseball team and hit 3 home runs in his first three times at bat as a Wofford player. He was the MVP his sophomore year and the team captain his senior year. At Wofford he was very active in the Fellowship of Christian Athletes, and he continued to establish FCA groups at each school that he worked. He received his master's degree from Ball State University.
His coaching and teaching career started at Dorman High School in Spartanburg, South Carolina. He served as the assistant coach for football and basketball, and head baseball coach. In 1974 he went to Triton High School in Bourbon, Indiana, where he served as head football and head baseball coach and won the conference championships in both sports. He continued to serve the community as the assistant principal for one year and principal for three years.
In 1981 he joined the Moorman MFG. Company as a sales representative and worked his way up the ranks until he became the Sales and Marketing Manager for Indiana and Kentucky. Later he was promoted to Personnel Development Manager for ADM in charge of sales training and dealer development. His area covered the Eastern U.S. and Mexico.
Since retirement, Dean and Jean live at Highlands Ridge seven months a year. They enjoy watching their 7 grandchildren in various sports and activities during the summer months in Northeastern Indiana.

---
David Sismore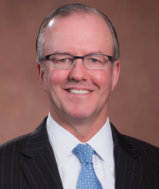 David Sisemore is the son of James and Peggy Sisemore and was born in Avon Park, Florida. There's no doubt his families' roots run deep here in Avon Park. His father, James, was a decorated pilot in the U.S. Air Force and later convinced Bill Hill to hire his company to begin aerial spraying. His father was also an outstanding athlete and coach. His mother, Peggy, worked at APHS for over 30 years and has collected many trophies as well in the sport of tennis. She is still playing today at the age of 83. Even a step further, his grandparents, Durrah and Dorothy Martin were coaches and avid sports supporters dating back to the 1930's. The local sport complex is even named in his grandfather's honor. His brother, Donald, was inducted in the Champions Club Hall of Fame in 2014 with a list of many accolades. His brother, Dale, played centerfield at South Florida Junior College and continued at Southeastern Louisiana University. Even his sister, Susan, was a cheerleader at APHS and held her own against three tough brothers.
David attended Avon Park High where he participated in numerous activities and was known to be an outstanding student and athlete as was his family before him. As a sophomore, he was given the role as starting QB and during his senior year he was selected to the All-Conference team. QB wasn't his only position. He was a fullback and linebacker his junior year and also served as the kicker and punter. David played on the Varsity basketball team and his junior and senior year was a starting guard. He also excelled on the Varsity baseball team and held several positions such as: left field, first base and pitcher. David received the North MVP Award from the Florida High School Coaches Association and was selected to the North-South All Star team. He was voted the APHS Most Outstanding Athlete of his graduating class in 1980. In addition to his sport talents, he was a member of the FFA (Future Farms of America), a member of the Devils Club, National Honor Society where he was president and class president his junior and senior years. He also graduated as the 1980 class salutatorian.
He received a baseball scholarship at SFJC and was selected team captain his sophomore year. He was recognized by the Florida Blue Key of UF and received an award for exceptional leadership and service. He was the recipient of The Marshall Hamilton Scholarship for academic achievement in Junior College from Florida State University. David was also active in student government and a member of Phi Theta Kappa, a national honorary fraternity for Junior college students. After receiving his AA degree (cum laude) from South Florida Junior College, he was off to Florida State University where he soon earned a BS degree in Finance.
David's earlier jobs while still in Avon Park included: pruner for Barben Fruit Co., orange planter for Winkie Williams and caretaking, a mason helper with Jackson masonry, retail sale clerk at Highlands Athletic, and shipping/admin. at Four Star Tomato Company. His financial career started at Sun Trust Securities and Advisors as Branch Manager, and then onto Regional Manager at the Bank of America Investments, and finally to Midwest Regional Director at Raymond James Financial Services. He has served in the securities industry for the past 34 years and has been recognized a leader in his field. Today, he oversees 730 advisors in 10 states in the Midwest for Raymond James Financial Services.
David has two very successful children, Katherine and Ben. Katherine attend Georgetown and is a practicing CPA working in Washington, D.C. Ben graduated from UNC-Chapel Hill and is a credit analyst at Credit Suisse and lives in Raleigh, N.C.
David still enjoys athletic completion today and currently lives in Tampa, FL. He has stayed active over the years in flag football, basketball, tennis and triathlons. His first triathlon was under the direction of Coach Chet Brojek. Unfortunately due to injury, he had to give up running and make the change to cycling. He also enjoys spends time with his teammate and partner of the last seven years, Lee Anne Melo, that also loves sports and helped her daughter's softball team to the Little League World Series.
Anyone that knows David, understands his love for Avon Park. He has a wealth of knowledge of its history and loves to share many stories about fishing, hunting, the bombing range, gators, his "Park boys" and coaches.

---
C Elton Crews
Bio coming soon

---