HALL OF FAME
2022 Archive
Kimberly Best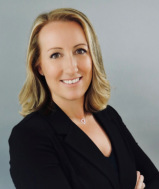 Kim Best was born in 1980 in Ft. Lauderdale and moved to Avon Park in 1986. Her parents are Chuck and Donna Best and she has one sister, Julie, and one brother, Chuck Jr.
Kim began playing the game of golf at 8 years old. She had her first hole in one at River Greens Golf course when she was 13 years old on the third hole. Her Father, Chuck and Grandfather, Ted were there to witness her achievement. Her passion for the game continued throughout junior golf where she played on the Sertoma Jr. Golf Tour. She played on the tour from the inaugural year until she graduated high school.
While attending APHS, Kim played on the boy's golf team because there was not a girls' golf team available at any school in Highlands County. Her freshmen year (1995), she placed second at Districts after she tied for first place and lost in a playoff. However, she won the District Championship the very next year (1996). She continued to play on the boys' team and lettered in golf all four years at APHS. Kim graduated Avon Park High School in 1998.
Kim was offered a full scholarship in golf to Daytona Beach Community College. She played two years at DBCC from 1998-2000. She was selected to play in the LPGA Mercury Titleholders Qualifier at LPGA International. Her first Collegiate win was at the Lady Sunshine Invitational (1999) and was the Volusia County Amateur Champion (1999). Kim led her DBCC team to top 10 finishes in six of the eight tournaments it participated in. She was named MVP and Student-Athlete of the Year in both 1999 and 2000 and earned Dean's List honors in the fall of 1999. Upon leaving DBCC she was ranked 4th by the National Junior College Athletic Association.
During the summers while she was in college, Kim volunteered with the Sertoma Junior Tour and was inspired to start a career in golf industry as a General Manager. She wanted to do whatever she could to drive more junior girls to play the game.
Kim was recruited by the University of Florida while playing at DaytonaBeach Community College. Her playing career at the UF was made difficult after she suffered a back injury at practice early in the season her junior year (2001). This did little to stop her determination to succeed, as she still qualified for the travel team at every qualifier but one during her two years in Gainesville. She played golf for UF from 2000-2002 and graduated with her Bachelor of Science degree in Recreation, Parks and Tourism.
Upon graduating college, she lived in Gainesville for a few more years before moving back to Highlands County. Kim became the Assistant Golf Professional for Sebring Municipal Golf Course in November of 2007. Shortly after, she was promoted to the Head Golf Professional where she still works today. She has taught golf lessons to many of the youth and high school golfers in the County. Kim has also worked with the local High Schools to hire students to work at the golf course. They are hired in and taught the different operations of the facility along with earning a grade for their class. From the golf cart attendant to the maintenance crew, she believes it is important to teach the youth the importance of every position at a golf course. The local charities also have had many successful tournaments at her golf course. She works alongside many of them to guarantee an excellent experience for the players while helping raise money for their cause.
Kim has two sons, Connor and Aiden. She still enjoys athletic competition and has turned her sites on triathlon over the last few years. She has completed two full Ironman triathlons and has run several marathons, including the New York City Marathon.

---
Dr. Catherine P. Cornelius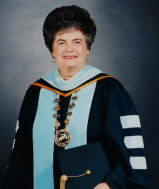 In 1920, a physician in Nashville, Tennessee, told Mr. and Mrs. R.T. Cornelius that their 10-year old son, Burch, would not survive another Nashville winter with the coal dust and smoke in the air. They needed to get him to a warmer, cleaner environment. Since they had friends who wintered in Florida, they asked if Mrs. Cornelius and their two sons could accompany them on the train to a place called Avon Park. One hundred and two years ago, Dr. Catherine Cornelius' father Burch and grandmother arrived in Avon Park and stayed briefly at the Hotel Verona before finding lodging with Ma Bass and family on Lake Lotela. Burch's health improved so dramatically the two winters they stayed in Avon Park that the family decided to move permanently to Florida with grandfather taking a position as professor of foreign languages at Florida Southern College in Lakeland.
Sixty-four years later, our Dr. Cornelius returned to Avon Park as President of South Florida Community College. She said her father carefully instructed her on the correct pronunciation of the name of the town: "They don't sell cosmetics like "Avon Calling;" it's named after England's Stratford upon Avon which was originally spelled AFON and means 'river' in old English and should always be pronounced with the accent on the first syllable....A-fon Park.
Catherine Petrey Cornelius was born on May 3, 1941, in Lakeland to Carolyn Petrey and Thomas Burch Cornelius. She attended public schools in Dade City and Gainesville and was graduated as valedictorian at Madison High School. Offered academic scholarships to Duke, Emory, FSU, the University of Florida, and Rollins College, she chose the scholarship to Rollins in Winter Park and was graduated in 1963 with a double major in Spanish and history/political science. She continued her education, earning a Master of Arts from Rollins in 1966 and her doctorate from the University of Florida in 1978.
From 1963 to 1966, Catherine taught Spanish and Civics at Glenridge Jr. High School in Winter Park during the day and then taught English at McCoy Air Force Base in Orlando as an adjunct for Florida Southern College two nights a week while also taking classes for her Master's Degree.
In 1966, she served as professor of Spanish at Seminole Community College in Sanford until 1973, when she took on a new role as Director of Cooperative and Career Education. This role allowed her to combine her love of the liberal arts with the practical business experiences she had gained as a teenager working in family stores. She became a national consultant and helped establish Co-op programs in Arkansas, Alabama, Georgia, South Carolina, and Michigan as well as Florida. She also found the energy to drive two hours to Gainesville twice a week to work on her doctorate, which she received in May 1978.
In July 1978, Dr. Cornelius moved to Daytona Beach Community College as Dean of Arts and Sciences, supervising 75 faculty and an $8,000,000 budget. She held this position for one year when she was promoted to Vice President of Academic Affairs and Institutional Planning at DBCC and assumed responsibility for academic programs, institutional accreditation, student services, learning resources, computer and data processing services, and facilities construction. The five years she held this position provided a wealth of experience in understanding the functioning of higher education at the local, state, national, and even international levels as she developed expertise in lobbying in Tallahassee and Washington, D.C. as well as serving as consultant to the 48 regional technological universities in Mexico.
Dr. C was the first woman to be appointed Vice President of Academic Affairs at any public college or university in the state of Florida.
In June 1984, Dr. Cornelius accepted the District Board of Trustees' offer to serve as President of South Florida Community College, a position she held for 18 1/2 years, retiring in September 2002.
During that time the College grew dramatically.
Honors
Rollins College Alumnae of Distinction 1988
National Pacesetter of the Year (NCMPR) 1988
Named one of the top 100 college presidents in nation (out of 1200)
University of Florida, College of Education, Distinguished Alumnae
University of Florida named as one of 47 outstanding all-time alumna in commemoration of 50 years of co-education (1957-1997)
Named one of 50 most influential people of the 20th century in Highlands County (2000)
Outstanding citizen of the year by Avon Park, Sebring and Lake Placid Chambers of Commerce (3 awards)
Paul Harris Fellow Award
---
Sherwin Mackintosh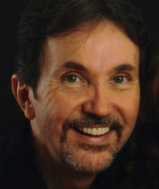 In the summer of 1954, a young mom, Elizabeth Mackintosh, left an abusive marriage in California to move to Avon Park to find protection with her family that lived there. In the midst of this difficult decision, she was also faced with the fact that she was pregnant with her second child. Deeply spiritual, she bravely boarded the train to Florida with her little girl and prayed for God's protection. She also prayed, specifically, that the child she was carrying would learn to play the piano and use that talent for God. On December 19, 1954, Enoch Sherwin Mackintosh was born. There were many more prayers to follow and a lot of missteps along the way, but that mother's prayer helped to steer Sherwin's life and to direct his path.
Sherwin and his sister, Ila, grew up with humble beginnings in Avon Park, living with their mom, Elizabeth; their Aunt Marjorie; and their Grandmother, Susie Moseley. Sherwin also had extended family a few blocks away, including cousins Martha Ann Moseley (Class of '71) and S.Y. Moseley (Class of '66). Mackintosh grew up working summers with his Uncle Sol and Aunt Jurelle Moseley at Bennett & Moseley Contractors, as well as his Uncle Roy and Aunt Mollie at Waters Taxi. They taught him a love for God and for people.
Sherwin and his sister, Ila, started taking piano lessons when he was 7 years old, after someone gave them an old player-piano. Their mom embroidered pillow cases to help pay for their piano lessons and Sherwin and Ila would go door-to-door selling them. Sherwin is eternally grateful to his first piano teacher, Lillian Johnson, for her inspiration and patience with a sometimes cocky, but eager student. Sherwin and his sister, Ila, made a reputation for themselves playing piano duets at all the local talent contests. In junior high, Sherwin joined the APHS Junior Band and started playing a trumpet "bought" with S&H Green Stamps that his mom had collected from friends. In high school, Mackintosh served as Student Conductor and an officer in his junior and senior years. Sherwin was one of the most decorated band members, receiving "Superior" ratings throughout high school in Solo and Ensemble Competitions for piano, French horn and conducting. Under the direction of Vic MicKunas, Sherwin was asked to transcribe and arranged a fanfare for the Band which was later performed on the APHS football field.
Sherwin was active in Key Club throughout high school and served as Secretary his senior year. He was one of the first four students (along with classmate & fellow 2014 Champions Club inductee Don Sisemore) to take Sherwin Mackintosh Calculus in their senior year with his favorite teacher, Mr. Sechrist. Sherwin graduated from APHS in 1972 with the first class from the "new" High School, only missing half a day of school.
After high school, Sherwin was admitted to the University of Florida on a music scholarship, inspired by APHS alum, Mike Bradberry ('70). In 1977, Mackintosh graduated cum laude with a BA in Music Education (piano). At UF, he was recognized as "Outstanding Freshman Musician" and as a junior was selected to play Beethoven's Piano Concerto in B-Flat Major with the University Symphony. He was a member of the Phi Mu Alpha music fraternity and the Phi Kappa Phi Honor Society. As a freshman, he began to work with The Crossroads Singers, at first as the Accompanist and later as the Director. The Crossroads Singers toured throughout 42 states, completed a tour of England, recorded nine record albums in Nashville, and gave a sold-out concert at the Grand Ole Opry House.
It was while Sherwin was leading The Crossroads Singers that he fell in love with "the prettiest girl in the group," Debbie Renee Prows. They were married in 1979 and Debbie has been his Muse ever since that day. Their daughter, Carrie, arrived about a year later. Mackintosh moved his very supportive wife and then two-year-old daughter up to Boston, where he received his Masters in Music at the prestigious New England Conservatory, working with the Boston Symphony Orchestra and world-renown conductors, Seiji Ozawa and Lorna Cooke deVaron.
In 1986, Sherwin moved his growing family to NYC where his son, Chase, was born and where Sherwin worked for 17 years. During that time he directed productions at some of New York's largest venues including Madison Square Gardens, the Beacon Theatre and Harlem's Apollo Theatre. He was able to play at Carnegie Hall (which many of his APHS classmates had predicted in his yearbook) and he fulfilled his Broadway dreams, playing in the orchestra of the musical, Scarlet Pimpernel.
Mackintosh teamed up with lyricist, Steven Leslie Johnson, to write two full length musicals, Upside Down and Slingshot, as well as other contemporary Christian songs that are performed throughout the world. Upside Down premiered at the Boston Opera House and has been produced throughout the United States, Russia and the Philippines. Sherwin was humbled when he was commissioned to compose a piece for the memorial of Florida Governor Lawton Chiles in Washington, D.C. and later on when he was asked to conduct and perform for the memorial of John F. Kennedy, Jr and Carolyn Bessette Kennedy in NYC. He was also honored to perform for the memorials of so many firefighters who gave their lives on 9/11.
While in NYC, Sherwin and Debbie directed the New York City Church of Christ Music Ministry and helped to found a Christian Fellowship for Artists and Performers, The Daytimers. Sherwin and Debbie, along with their children, Chase & Carrie, traveled around the world, performing and teaching on six continents. As long-time volunteers of HOPE, worldwide, they were honored to have been invited to visit and work with a leper colony in India (Village of HOPE), an AIDS hospice in South Africa and a mission trip to Moscow after the fall of the Soviet Union. Sherwin and Debbie received the Heart of HOPE award in 2001 for their philanthropic work.
After 17 years of working in NYC, Sherwin moved back to Gainesville, Florida to work on his Doctorate at UF, but was immediately offered a position as the Director of the new $6.5 million P.K. Yonge Performing Arts Center with the Department of Education at the University of Florida. During his nine-year tenure there, Sherwin developed an award-winning Musical Theatre and Vocal Music program, producing Broadway hits including Les Miserables, Ragtime, Hairspray, Guys & Dolls and Annie. He also served as a Theatre Critic, writing reviews for The Gainesville Sun and an Adjudicator for the Florida Federation of Music Teachers. While at UF, he was asked to serve with the American Choral Director's Association (ACDA) as the Repertoire and Resources Chair for the Southern Division in Vocal Jazz & Show Choir. His choirs performed at Carnegie Hall in NYC and The Kennedy Center for the Performing Arts in Washington, D.C., as well as singing Mackintosh's arrangement of the Star Spangled Banner for UF Basketball and Baseball games back in Gainesville. The whole Mackintosh clan worked with Sherwin at P.K. Yonge Performing Arts at some point, with his daughter, Carrie acting as Assistant Director and Choreographer for their productions and eventually taking over his position as Director in 2012. The program at P.K. Yonge was recognized as a GRAMMY Signature School Finalist in 2010 by the GRAMMY Foundation of America.
Sherwin and Debbie now live in Kennesaw, GA, where Sherwin works as an Elder and Director of Music with the North River Church of Christ with over a thousand in attendance on Sundays. This year, Sherwin & Debbie will celebrate their 43rd Anniversary on April 28. Debbie is still Sherwin's Muse. Their daughter, Carrie, after graduating from Columbia University in NYC, married Jason Kelsey, a COO for Advent Health and they now live in Orlando. The Mackintosh's son, Chase, an accomplished singer/songwriter on his own, married his high school sweetheart, Sarah Dardis (a student of Mr. Mackintosh) after graduating from UF and now leads the Creative Arts Ministry in Atlanta. Sherwin is currently performing the most important role of his career as "Papa" to six beautiful grandchildren: Jackson, Clara, Carson, Nora, Emma and James.
Sherwin can think of a dozen more-qualified recipients, but is humbled to be recognized by his hometown of Avon Park and would like to thank the Avon Park Champions Club for this coveted award. Sherwin is grateful for his mother's faith and how God has worked to answer that mother's prayer. To God be the glory.

---
Durrah Martin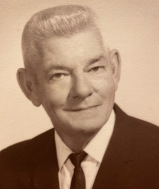 Durrah William Martin was born Jan. 3, 1909 in Adairsville, Ga. He moved to Avon Park in 1918 and lived here the rest of his life with the exception of one year when he worked for Ford Motor Company in Detroit in the 1930s.
"There were no streets when I came here," he told the Avon Park Sun in 1970, "and only two grocery stores." The newspaper called Durrah "one of Avon Park's most civic minded citizens."
He married Dorothy Guerndt, and they had three children - Virgil, Peggy, and Patsy - and gave rise to one of the most talented families in Avon Park sports history. Durrah and Dorothy left a lasting legacy, their children, grand-children and great children have accounted for more than 20 State, National, and Conference championships at the high school and collegiate level as players and coaches in four sports including football, baseball, tennis and hockey. There are one former professional, five Division l, two Division ll, and four JUCO athletes in the family today, and, unfortunately for the competition, a few more developing rapidly.
Durrah began his career in 1935 working for the Florida Public Service Commission, which later became Florida Power Corporation. Working as a serviceman early in his career, he serviced all of the power lines from Avon Park to Lake Placid. He survived near electrocution in 1962 after touching a live wire attempting to repair a transformer damaged by lightning. It was reportedly his first accident in 28 years. It took his left hand and part of his right hand and nearly cost him his life. He retired shortly after. It set him back, but did not slow him down. He was a founding member and long-time leader of the Lion's Club and President of both the Avon Park Firemen's Association and the Avon Park Athletic Association.
Durrah was instrumental in establishing many sports programs in Avon Park. He is credited with organizing the first football team at Avon Park and played on Avon Park's first basketball team. He managed many softball and Orange Belt baseball teams for men. In the mid 1950's he helped start Little League in Avon Park, and served as one of the first coaches, coaching the Lions Club for 4 years and winning at least one championship.
Durrah is the fourth member of his family to be inducted into the Champions Club Hall of Fame, following his son, Virgil Martin, and grandsons Don and David Sisemore.

---