HALL OF FAME
2013 Archive
Chet Brojek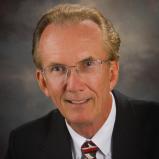 Chet was born in Avon Park at the Air Force base on December 7, 1944. At the age of four the family moved to Erie, Pennsylvania. Chet spent the next 20 years in Pennsylvania growing up with a brother and two sisters before returning home to Avon Park to teach in August of 1968. He graduated from Strong Vincent High School in Erie and lettered in cross country and track and field. His high school coach Stanley Wilkinson inspired Chet to consider teaching and coaching for a career. Chet earned a Bachelor of Science degree from Edinboro University of Pennsylvania in Secondary Social Studies and English in 1967. He was a letterman in his years on the Edinboro track team running the 880, mile and two mile runs. Chet taught and coached at Meadville High School before he and his wife Christine moved to Avon Park in 1968 where he took a position as English and history teacher at the high school. He served one year as an assistant track coach before being named as head track coach for the 1970 season. Chet started the Avon Park Cross Country program in 1971 in order to develop distance runners for his track and field program. Over the next thirty six years Chet directed the track and cross country teams of the Running Red Devils. Starting with a State Championship Cross Country team in 1972 his teams would dominate local, regional and state competitions in cross country and track & field. He had State Runners up teams in both Cross Country and track. In 1980, Chet became Athletic Director at the high school. For the next 23 years until his retirement in 2003, Chet worked diligently to continue the winning traditions set by previous Red Devil programs. Over the years, many sports including girls cross country, volleyball, swimming, girls' basketball, soccer, girls' track and field, softball, and girls' golf were added. Brojek developed individual state champions in the high jump, 120 High Hurdles, 330 Intermediate Hurdles, long jump, 800 (twice), Mile run (twice with record setting at the time performances), and two mile. He had an individual state champion in cross country. More than twenty other athletes coached by Chet won all-state honors. An avid runner himself, Brojek would run 45 marathons including eleven Boston Marathons. Chet founded the Central Florida Striders Running Club that he serves as president today. The club provides race timing and direction services for over 20 events annually on the local running scene. In retirement, Chet continues to coach with the Champions Elite track program for youth in Avon Park. Throughout his 45 years of marriage to Christine, Chet has benefited from her unending support in whatever endeavor he tackled.

---
Fred Jahna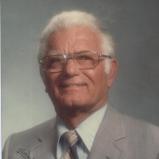 Fred Jahna loved building, inventing, technology, gadgets, people, football, bear hugs, quail hunting, camping with friends, Lake Isis, and a cabin on the Little Pigeon River in Tennessee. But the three things most loved by Fred Jahna were his bride, his family, and this community. Although he grew up in Lake Wales, Avon Park was where he chose to settle his family and anchor his business. Fred was born on April 25, 1928. In Lake Wales, he was a star athlete in both football and track. Before graduating high school he enlisted in the Navy where he served as a Seaman in the Philippines. When he returned from duty, he graduated with his class at Lake Wales High School, and then briefly attended the University of Alabama. Fred's spirit of enterprise led him to open Avon Park Ready Mix in 1949. The 63 year old company, now known as Jahna Concrete, is currently run by his children. He married Fidelia Varn, the love of his life, in 1952. One year later, although he still lived in Babson Park, he became the official timekeeper for Avon Park Football, a title that he kept for 55 years. From that time until his death in 1996 he was an altruistic member-booster-supporter of the Avon Park Athletic Association. When Avon Park football had no visible clock or scoreboard, Fred supplied one. Fred also joined his good friends, Ralph Hill and Joe Franza in coaching the Avon Park High School Circus. In 1959, the young Jahna family built a home on Lake Isis in Avon Park. There they raised eight children, all of whom graduated from Avon Park High School. Fred was generous and humble. Most of his contributions were given without fanfare, just as Fred preferred. Red Devil fans sat every home Friday night in comfortable, contoured concrete bleachers and saw Avon Park victories lit up on the scoreboard because of Fred's generosity. Mr. Jahna was also involved in the Lions Club, Masonic Lodge, American Legion, Florida Independent Concrete Products Association, Highlands County Builder Association, Highlands General Hospital Board Member and Chairman. He was a member of the Avon Park Chamber of Commerce, serving on the Board of Directors and receiving the Hall of Fame Award in 1987. He was also a Board member of the Economic Development Committee of Highlands County and Varn Citrus Growers as well as a member of the Board of Directors of Peace River Packing Company. Fred Jahna's legacy lives on and continues to grow in Avon Park through his children, grandchildren, and a growing number of great grand children.

---
Virgil Martin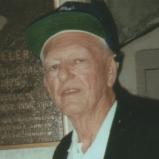 Virgil Durrah Martin was born June 21, 1931 in Avon Park to Dorothy and Durrah Martin. He married his high school sweetheart Vivian (Bibi) Dean on August 7, 1953. They have three sons William, Ken, and Charles. Martin holds a distinction that few (if any) other high school baseball players can claim: he played in five consecutive state tournaments for the Avon Park Red Devils. He was an outfielder and pitcher for the Devils when he was just and eighth grader and went on to play through 1949 as part of the legendary group that first brought Avon Park baseball into the state spotlight. In the summer of 1946, Martin was part of the American Legion team from Avon Park that made the long trip to Miami and came home with the state championship. The Avon Park boys swept a double-header with Tampa to the win the title, and Martin scored three runs in each game and was a combined 4 for 7. He was also the winning pitcher in the semifinal, beating Jacksonville 7-5. For the Red Devils, Martin was a key member of perhaps the most dominant group to ever don the red and white for Avon Park. In 1945, the Red Devils went 11-1. Avon Park finished as state runner-up the next two seasons, posting records of 16-1 and 18-1. The most dominating year was in 1948, when the Devils finally won a state title. That team went 22-0, outscoring opponents 185-17. During his senior year in 1949, he and Ralph Hill alternated pitching and catching in each game resulting in a 17-4 campaign which included an appearance in the state tournament. Martin was not just a great baseball player during his high school years. He lettered in football for four years where he played quarterback and halfback. He also played basketball for three years as a forward for the Red Devils. His senior year he was voted most athletic in his class. He also played and marched in the Avon Park High School Band for four years. Martin played baseball for the University of Florida, earning letters all four years (two years at second base and his final two at third base) for the Gators. He was the team captain in 1953 after helping the Gators win their first South Eastern Conference title in 1952 and was elected to the Gator Sports Hall of Fame by the Florida Alligator, the student newspaper at UF. "A steady fielder and a dangerous man at bat, Martin played an important part of the Gators' SEC championship," the May 29, 1953, issue of The Alligator said. "The bespectacled third sacker who hails from Avon Park drew respect from rival pitchers who knew his ability to hit a long ball could break up a ball game." He graduated in 1953 with a B.S. degree in Electrical Engineering. He went on to serve his country in the U.S. Air Force before going to work for the Florida Power and Light Company in Ft. Lauderdale, FL. During their years of living in the Pompano Beach area, they enjoyed the 3 sons God had blessed them with and participated in the school, church, and sports activities of their busy family life. He coached many Little League and American Legion baseball teams through the years. He and his wife continue to enjoy their family and feel that God has truly blessed them throughout their lives.

---
Hoppy Rewis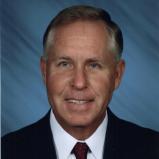 Hoppy was born in Collins, Georgia on September 16, 1949 to Wilhelmina and Rance Rewis. He has one brother and has been a resident of Avon Park since 1950. He married Judy Wester Rewis and they have one son Steve, his wife Jamie and grandson Ben. They live in Wauchula where Steve coaches football and is the head baseball coach. Hoppy graduated from Avon Park High School in 1967. He played football and baseball and even tried some basketball. He played on the 1966 Baseball State Championship team and the 1966 Runner-up Football State Championship team at APHS. He then attended SFCC on a baseball scholarship as a pitcher and shortstop. After SFCC, he then went to Southern Arkansas University on a baseball scholarship. He played for 2 years and was named All Conference, All District and NAIA Second Team All American. He received his BSE degree and returned to Avon Park in 1974 to begin his teaching career at APMS. He taught PE and coached basketball and football at APMS for 3 years before moving to APHS to teach and coach. He coached JV football, basketball and baseball before becoming the Head football coach in 1979. During his ten years as head coach his 1987 and 1988 teams won back to back state championships. The '87 team was undefeated and the '88 team set the state scoring record for all classes . His teams had a record of 72-34 and won 5 Heartland Conference titles. He had undefeated seasons at middle school, junior varsity and varsity levels in Avon Park. Hoppy was the head coach of the winning South Team in the 1989 All Star Shrine Bowl in Jacksonville. In addition, he was jv/varsity assistant baseball coach with Coach Ronnie Jackson and jv/varsity assistant basketball coach with Coach Don Sisemore when they reached the Final Four 2 years in a row. One year he assisted Coach Chet Brojek with track. He was honored to be able to coach his son, brother and nephew and felt all his teams were a part of his family. After retiring from football, he started the girls softball program at APHS. In his ten years as coach, his teams went from winning one game the first year to Conference Champs 6 years and District Champs 5 years. He was very instrumental in the building of the softball field at APHS. After 26 years in Avon Park, he became the baseball coach at Sebring High School, realizing a dream to coach baseball. His teams averaged 22 wins a year and made the regional finals 4 times and the state Final four in 2007. Hoppy received the Florida Athletic Coaches Association Life Membership Award in 2004 and was honored by his induction into its Hall of Fame in 2009. Hoppy retired from teaching and coaching in 2011 and enjoys time spent with family, fishing and hunting.

---
J.C Walker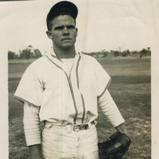 The Red Devil baseball teams of the late 1940s were perhaps the best teams to ever come through Avon Park. And perhaps the best player on those teams was J.C. Walker. A tireless pitcher and catcher and a superb hitter, Walker was the ace pitcher and top hitter for Coach Ed Carter's Red Devils from 1945-1948, teams that went a combined 57-3, two of those losses coming in the state championship games and the other coming in the Ridge Conference tourney title game. The Red Devils never lost a regular season game while Walker played for them. Walker, who was also a letter-winning halfback on the football team, never hit under .450 for the Devils, reaching a high of .493 his sophomore season when he was named All-State in an era when there were no classifications separating teams like Avon Park from teams in Tampa and Miami. In 1946, when Walker was 16, Avon Park won the American Legion state title in Miami, knocking off teams from Jacksonville and Tampa along the way. Avon Park had to win a double-header against Tampa to win the title that summer. It was Walker who led the way, winning both games from the mound (tossing a three-hitter in the opener) and going 6 for 6 at the plate as Avon Park captured 9-1 and 13-2 wins for the championship. "I pitched every day for a week," Walker said, recalling the tournament. In 1948, the Red Devils captured their first of eight state championships, once again with Walker leading the charge. The team finished 22-0 and Walker was the winning pitcher in 14 of those victories, striking out 181 and giving up just 23 hits in 93 innings. In the state title game, a 1-0 win over the Andrew Jackson Tigers of Jacksonville, Walker, whose catcher was his older brother, Billy, threw a 3 hitter, striking out 10. He also went 3 for 3 at the plate. Between 1945-48, the Devils averaged 13 runs per game. In '48, they outscored their opponents 185-17. In the first game of the state tournament, the Devils scored 21 runs in the top half of the first inning against Madison High. Walker hit two home runs in that inning. In fact, Walker and the '48 Devils beat up their opponents so badly that they were responsible for the 10-run mercy rule that stops a game if a team is ahead by 10 or more runs after five innings. The rule is still used today. Walker went on to play for the Brooklyn Dodgers in the minor league, but said the abuse he put his arm through with the Devils was just too much for him to have a chance to make it to the majors.

---