HALL OF FAME
2018 Archive
Charles 'Charlie' Bonjokian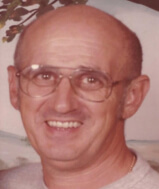 Charlie was a member of the Fraternal Association of Masons and former "Master" of John Cutler Lodge in Abington, Mass. Football and Baseball were huge in Charlie's life: he not only played but coached:
Little League - 2yrs
All Stars 1981
Senior League Baseball 3yrs
APMS Football Assistant - 1984
APMS Football Coach 82-83
Asst. JV Baseball Coach
Asst. Coach AP Junior Varsity Baseball 1983
Asst. Coach Varsity Football with Coach Rewis and Coach Ronnie Jackson
His passion for the community was seen in his dedication to coaching at every level, scouting, filming.

---
Joe Jackson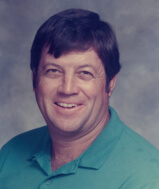 Joe Jackson was born on October 1, 1942 in Zion Chapel, Alabama to DL and Myrtle Lee Jackson. Joe moved to Avon Park in 1957 with his family of 5 brothers and 4 sisters. Joe graduated from Avon Park High School in 1962. during that time, he earned 10 varsity athletic letters. His senior year he earned All-Ridge Conference 1st team in baseball, basketball and football. He was also recognized as All-Conference and Most Outstanding Defensive Player in football. Off the field, Joe participated in several clubs where he served as president. In 1962, he was named Mr. APHS, Basketball King and FHA Sweetheart. In 1963, Joe followed his passion to work in the family masonry construction business with his brother, Mort, and partner James Marlow.
For the next 47 years Joe devoted his life to family, work and community service. Joe spent many hours donating his expertise and service to improving Avon Park facilities for the benefit of our youth. Charles R. Head Field, Avon Park High School Campus, Durrah Martin Complex are a few of the facilities that feature his hard work.
On April 17, 1980 Joe and Mary Jo were married and have 4 children, Greg, Nikki, Mike and Quinn, 8 grandchildren and one great- grandchild. Joe enjoyed playing softball with his brothers, and supporting his children and grandchildren's participation in sports activities such as, baseball, football, cheerleading, rodeo and more. Joe was a devoted son, husband, father and brother. Joe passed away on April 17, 2010, but certainly left an indelible mark on the Avon Park community.

---
Laurie Welch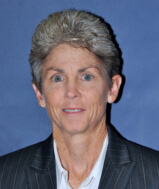 Born on March 18, 1963 to Franklin and Judy Welch. Has one sister, Tammy. Graduated from Avon Park High School in 1981. 1977-1981 - 4-year letterman in Basketball, 3-year letterman in Track, cross country 2 years. A member of the basketball team, who won district, regional, sectional titles during her career and her senior year was on the State runner up team. Won All-Highlands County Girls Basketball Honors Most Outstanding in Basketball
1979, 1981 Named Most Outstanding Athlete - 1981 Treasurer Senior year Member of Devils Club, National Honor Society Member of the 1982 track team winning a 3rd at state. Attended a basketball camp every summer. Member of the High School Band- 2 years . Played softball during summers - many games/tournaments under Coach Lucy Derkman.
1981-1985 - Attended Abilene Christian University. Played two years on the Women's Basketball Team on scholarship. Graduated 1985 with Bachelor of Science in Education - Major: Physical Education; Minor: Business Administration
1985-1988 - Mabank High School, TX -Taught Business and was Assistant Coach in Volleyball, Basketball, Track. As an assistant coach, took a class 3-A team to the Texas State UIL Girls Basketball Tournament.
1988-1992 - Snyder High School, TX - Taught Accounting/Business and was Assistant Coach for Volleyball, Basketball, Track. Her first varsity coaching experience was from 1990-1992 as the Head Varsity Basketball Coach.
1992-2013 (20 years) Baytown Sterling High School, TX - Taught Business, Health, Physical Education and was Assistant Coach for Volleyball, Basketball, Track. Assistant All-Star Coach one year. Ten years as Head Varsity Basketball Coach, had four playoff appearances and one Bi-District Championship.
2013-2015 -Spring High School, TX - CTE Instructor and was the Varsity Assistant Basketball Coach with playoff appearances. In 2015 Laurie retired from teaching and coaching after 30 years. Throughout her career in coaching she worked and organized summer basketball camps and has helped raise funds and participated in Relay for Life (Cancer). She has also ran in 5K,10K races, Mini Triathlons, and completed the Houston Tenneco Marathon.
Currently living in Friendswood, TX and enjoys spending time with family and staying active: running, weight training, attending athletic events, hiking, water/snow skiing, scuba diving, traveling, yard landscaping. Train and competitively enter my chocolate lab, Mattie, in the sport of Dockdogs. Has won several events.

---
Stanley Wells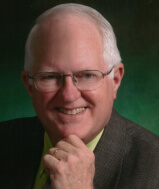 Stanley H. Wells is a native Floridian. He was born September 14, 1948 to Ray and Jane Wells of Avon Park. Stanley is a graduate of Avon Park High School Class of 1966. After high school, he served his country for 7 years as a member of the Florida National Guard, Battery B, 116th Artillery Division, where he reached the rank of sergeant. Then, in order to continue in the family business, working at Wells Motor Company which was established in 1931, Stanley attended Nashville Auto Diesel College and Chrysler Dealers School in Detroit. Upon Graduation, Stanley returned to Avon Park and continued working at Wells Motor Company with his father and brother Kenny. Since then, several family members have joined him. His nephew Scooter, daughter Sarah Jane and son-in-law Robert, all work at Wells Motor Company today.
Stanley is married to Terri Wells, his wife of 30 years this August. He has two daughters, Sarah Jane Bryant of Avon Park, and Kaley Vogel of Orlando. They have three grandsons. Stanley has attended First Baptist Church all of his life and loves the Lord. He has been a faithful servant by serving on various committees such as building, finance, audio visual and others. Through Wells Motor Company, Stanley has been an active supporter of various schools and civic programs in Avon Park for over 30 years. He was an active band parent for six years, serving as President and Treasurer. He continues to support the band having hosted BBQs, concerts and auctions at the dealership. The "Drive for Kids" program has allowed Wells Motor Company to support many other programs such as APHS Chorus, cheerleaders, and football.
Stanley has also served his community in many ways. He has been a member of the Wednesday Noon Rotary Club for over 40 years. Stanley was named Rotarian of the Year in 2000 and served as President in 2003. He has also worked with the Avon Park Chamber of Commerce where he served various times as He was chairman of the Christmas parade for 20 years and continues to work with the parade today. He was named Avon Park Citizen of the Year in 1992 and 2006. Stanley served on the Board of Directors for Ridge Area Association for Retarded Citizens and on the Foundation Board from 1999-2007. Presently, he is serving on the Board of Directors for Heartland National Bank and has been serving there for the last 17 years.
Stanley became an airplane pilot in 1969 earning commercial, instrument and multi-engine ratings. Due to eye sight and health issues, he quit flying in 1998. But his interest in flying lead him to serve on the Avon Park Airport Authority for over 20 years and is currently serving on the Board of Directors for the Sebring Airport Authority. Finally, Stanley has represented Wells Motor Company by being a part of the Florida Dodge Dealers Advisory Board from 1982 to 2009. He served on the Southeast Chrysler Dealer Advisory Board for 5 years until 2009, served on the Board of Directors for both the Florida Automobile Dealers Association from 1989-1993.

---