HALL OF FAME
2017 Archive
Chuck Anderson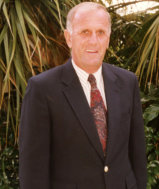 Chuck Anderson, a 1958 graduate of Avon Park High and an all around athlete, played football from 1955-56, basketball from 1955-58, baseball as a pitcher and 1st baseman from 1954-58 and played on the 1955 State Championship team. It was his love for sports and Avon Park that contributed to his successful athletic career. As a former two-time Florida Southern Moccasin baseball MVP and a 1963 graduate of FSC, Anderson led the Moccasins to NCAA post-season . Years later his number 12 jersey was retired, and Chuck was inductee into the FSC Baseball Hall of Fame. Chuck not only played for FSC but enjoyed a highly successful career as a head coach from 1983-2002. During his years as head coach of the Florida Southern College baseball team, Chuck Anderson led the Moccasins to three NCAA National Championships in 1985, 1988 and 1995. When he retired in 2002, he compiled an 816-244-1 career record to rank second amongst NCAA Division II coaches with a .770 winning percentage and 12th in all-time victories. With all his success it's no surprise he was selected for the following honors: a member of the American Baseball Coaches Association Hall of Fame, Hall of Fame for Polk County Sports, FSC Baseball and the Sunshine State Conference. Even after retiring from coaching, he also served the college as Associate Athletic Director for Fundraising and Special Events. All while coaching the Moccasins to victory, in 1989 Chuck also served as the assistant coach for the USA team traveling to Taiwan, Puerto Rico and Cuba. They won a silver medal in the International Harbour Tournament. In 1994 he was promoted to head coach for the USA Team and traveled to Japan, Nicaragua and Alaska. Anderson passed away in 2003 after a two-year battle with cancer.

---
Thomas Bagwell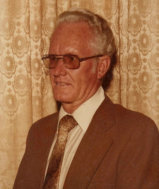 Thomas Bagwell, born April 27, 1929 to W.C. and Leona Bagwell in Fletcher, North Carolina where he grew up and worked at his fathers lumber company. He married Lois Mae Wright and in 1952 moved to Frostproof, Florida to expand the business, and later opened a third lumber company in Avon Park. Tommy and Leona had three children, Michael (wife Theresa), Gary (wife Betsy) and Keith. They have five grandchildren, Dusty, Brandee, David,Brian and Rachel. They also have three great grandchildren, Mason, Landon and Baylee. Tommy served in the United States Navy during the Korean War. Served on the Board of Directors for Avon Citrus Bank, belonged to the American Legion, Sebring Elks, VFW and Loyal order of Moose. He was inducted into Highlands County Amateur Golf Hall of Fame for his dedication to youth golf . Tommy loved school sports and felt that Avon Park needed a golf tournament for the kids so, in 1970 he founded the Bagwell Junior Golf Classic. The classic was for both girls and boys ages 10-17. The tournament was the second in the state and at one time was the oldest youth tournament in Florida. It drew youth from all over the United States, Canada and South Africa. The tournament had several players go on to the PGA Tour such as John Huston, Lee Janzen, Ryuji Imada, Andy Bean, Amy Benz and Lexi Thompson. His goal was to make the youth feel as though they were playing in a professional golf tournament. With the help of his wife, the Davis's and the River Greens Golf Course volunteers, this was made possible. Thomas Bagwell passed away on Feb. 24, 2003. Bagwell Lumber has continued to support the Avon Park Community under the leadership of Gary and Betsy Bagwell.

---
John F. Crittenden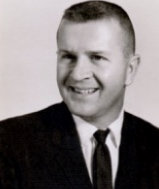 John F. Crittenden was born on October 13, 1927 in Shellman, Georgia. Shellman is a small rural farm town in South West Georgia. He played basketball in high school and was Valedictorian of his graduating class. John and his wife, Ruth had four children all born in Avon Park. Laurie and husband, Eddie Rutherford; Becky and husband Stephen Ford; Nancy and husband Larry Giusti; and John Jr. and wife Laurie Crittenden. He also had eight grandchildren: Kristen, Rachel, Kyle, Jennifer, Melissa, Rob, Lauren and John Allen. Three great grandchildren, Jake, Reid and Andy complete the extended family. After serving in the Merchant Marines during World War II and graduating from the University of Georgia with a Masters degree in Secondary education mathematics, John and Ruth moved to Florida in 1954. They had mailed resumes throughout Florida, in search of positions to begin and continue their teaching careers. Lake City and Avon Park were the only two communities that responded with teaching positions for both of them. They felt so welcomed by the Avon Park and Highlands county educators, administrative staff and faculty that they decided to settle in Avon Park. John joined Rotary and Kiwanis Clubs and the family joined the Methodist Church. John was the chairman of the financial committee there. John was a math teacher, and assistant principal from 1954-1964. Many former students refer to him as " My Principal ". When asked about this, John said," Mr. Wilhite became the Supervising Principal over the elementary, junior and senior high schools. I was acting principal at APHS." John felt very fortunate to work with and count as friends Mr. And Mrs. Wilhite ,Coach Franza, Coach Guy Garrett, Coach Hill, Ms. Carick, Mrs. Suggs, P.O.Goff, Virgil Still and many passionate and professional teachers and staff. John was also principal at APHS during the 1974-75 school year. Mr. Crittenden passed away after a battle with cancer on December 10, 2016.

---
Willie English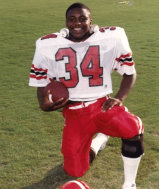 Willie English was born on March 28th 1971 to Willie and Leola English. A lifelong resident of Avon Park, he graduated from Avon Park High School in 1989. He and his wife Marnita English have four children; Rafael, Willie, Brekayla, and Ashayla. Willie and Marnita are also the loving grandparents to four beautiful grandchildren; Kamoraha, Royal, Keyion and Ryleigh. English had an outstanding prep career at Avon Park High School, where he played on back to back state title teams in 1987 and 1988. English also played on the 1987 baseball state title team. A natural athlete and an outstanding football player, English twice earned all-state his junior and senior season which helped lead Avon Park to a 25-1 record. During English's junior year, he rushed for over a 1000 yards and scored over twenty touchdowns. He scored three touchdowns in the state finals; beating Bonifay 34-0. English's senior year proved to be even more impressive as he rushed for over 1500 yards and 30 touchdowns, which earned him several player of the year awards. He was also the region player of the year earning him a spot to play in the Florida-Georgia All-Star Game. After success at APHS, Willie earned a scholarship to play football at the University of Central Florida in Orlando, FL. He helped the team advanced to the I-AA semifinals in 1990 and led the team in rushing in 1993 when UCF made a first-round appearance in the I-AA playoffs. His most productive year came in 1991, when he rushed for more than 100-yards in nine games and set school records with 1,338 yards and 13 touchdowns. A knee injury that required surgery caused him to miss the 1992 season. Willie returned the following year and compiled four 100-yard games and finished with 848 yards and nine touchdowns. Willie English finished his career at UCF as their all-time leading rusher with 3,131 yards, set the school records for rushing yards in a game with 242, career rushing touchdowns with 38, and 15 100-yard rushing games. In 2003 Willie was inducted into UCF's Football Hall of Fame for his many accomplished during the years of 1989-1991, 1993. After college, he signed with the Cincinnati Bengals. Willie is currently a P.E. teacher at Sun N Lakes Elementary and an assistant coach for the APHS football team, girls' track and JV girls' basketball team.

---
Anthony Gordon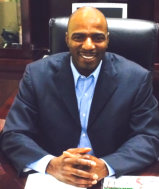 Anthony Gordon was born and raised in Avon Park, Florida. While attending Avon Park High School, he was a standout athlete on the baseball, football and basketball teams. Anthony was the MVP of both the football and baseball teams. During his senior year he was the winning pitcher in the 1987 State Championship Game and that summer led the team to a Dixie Majors World Championship. Later that same year, Anthony was drafted by the Seattle Mariners professional baseball organization, but he opted to stay locally to attend Polk State College on a baseball scholarship. In 1988, after one year of college, he signed with the Seattle Mariners and started his professional baseball career. As part of his professional career, he also played with the Kansas City Royals, Chicago White Sox and Milwaukee Brewers. After retiring from professional baseball in 1996 he began working at our local Ford dealership in Avon Park, Florida with hopes of becoming a Ford Dealer. Anthony is currently a partner with Bill and Brian Jarrett at the Jarrett-Gordon Ford Davenport location and Jarrett-Gordon Ford Lincoln dealership locations. Anthony is dedicated and committed to his Faith and to his family. He's been married to Shoshannah Gordon for 19 years and has two children-Nickeysha and Joshad. He's also a long time active member of New Zion Temple Holiness Church Association where he's currently serving on the Deacon Board for over 10 years. Anthony Gordon continues to believe that his life's accomplishments are directly ordered by the Mercy and Grace of GOD, as he continues to serve his LORD and Savior Jesus Christ, others and his community.

---