HALL OF FAME
2019 Archive
Ann Carter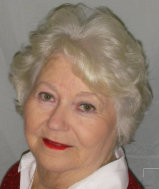 Ann is a native of Avon Park. She is the daughter of Bill and Jessie Thomas Rowland and sister of Charlie Rowland. She graduated from Avon Park High School as an honor student with the class of 1958. Ann became a member of the Avon Park High School Circus in the 7th grade. She tumbled and performed on the trapeze. She mastered different stunts over her high school years and ended with the flying trapeze. During her 10th grade year, she became a member of the high school band as a majorette and was appointed head majorette her senior year. Ann played basketball all 4 years of high school and was captain her senior year. She was voted, "Most Athletic" her senior year and was the only senior not to miss a day of school.
After graduation ,she started working at the United Telephone Co . as a telephone operator and then she was secretary to the district manager. She met the man of her dreams, Edward Carter, in early 1959 and were married in November that year and recently celebrated 59 years of marriage. They have three sons and one daughter, Chip, Travis, Walt and Dedra. Seven (7) grandchildren and five (5) great grandchildren.
Her husband Ed, was Publisher of the Avon Park Sun until his retirement in 1987. Ann attended bookkeeping classes at Stetson University ,and helped him as a bookkeeper, writer, advertising, sales, photographer and political reporter. She met with several dignitaries over the years including a friend Governor Claude Kirk who was here for the ground breaking of our State College. She started in the 60's buying real estate, obtained her real estate license and then her broker's license. Ann owned two Century 21 offices, one in Lake Wales and one here in her hometown of Avon Park. She sold the franchises and maintains Highlands Realty Inc. to date.

---
Kenny Long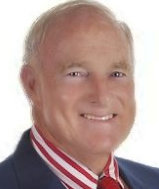 Kenneth Richard Long, Sr. (Kenny) was born in Terry Hill, PA on Feb 11th, 1942. His mother, Stella Weigle Long, died when he was three weeks old. As a result of his mother's passing, his father, Ivan G. Long, hired a Mennonite lady, Beatrice Zoll, to help raise the family.
He moved to Avon Park in first grade. During that time, the Avon Park Red Devil Circus began and Kenny performed as a tumbler. He furthered his skills during his high school years and began performing on the flying rings, parallel bars and a clown.
Kenny was a very impressive student and athlete at Avon Park High School. He played all four year on the football team. He also won many prestigious awards such as: Bailey Medal- Most Thoughtful of Others, Industrial Arts Award, Most Improved Football Player Award, Coach Garrett Award, Coach Franza Award, P.O. Goof, FHA Sweetheart, and "Best Physique" - Avon
Park High School's Devil's Chatter. John Crittenden awarded Kenny a Gold Watch for services over and beyond normal student activities.
He was then off to serve our country and he entered the Marine Corps in 1960. He was appointed Right Guide/ front man carrying the Platoon Flag and was honored with a meritorious promotion to private first class (PFC) E-2. In 1961 he graduated Tank Commander School M60 Tanks/ Meritorious Promotion to Lance Corporal E-3. In 1962 he received a Meritorious Promotion to Corporal E-4 - and appointed Administrative Chief of Company C, 2nd Tank Battalion, Force Troops, Fleet Marine Force Atlantic at Camp LeJeune, N.C.
He earned diplomas from the United States Marine Corps - in Accounting, Bookkeeping, Air Conditioning, Refrigeration, and Electrical Wiring.
He also designed and built waterproof deployment boxes for the Marine Corps manuals that saved hours of time upon deployment. Kenny continued his athleticism in the Marine Corps as a boxer and held the chin-ups record during boot camp with an impressive 37 in 2 minutes. He married his high school sweetheart, Freda Lee Bennett, on July 13th 1961. They have two daughters LaDawn Ruth and Kari Jane. They also had a son, Kenneth Richard Long, Jr. born February 11th 1967, and went to be one of Jesus' angels on January 5th1971. Kenny and Freda have grandsons, Kenny, attending Embry Riddle University, and Koy, attending Florida Southern. They also have granddaughters, Kami, attending University of Florida and KenLee, a junior at Brandon High School.
Kenny has accumulated 5,000+ hours flying time since 1975. In 1980 Kenny built an airplane desk receiving worldwide attention. He even received an invitation to the Johnny Carson Show but dislocated his knee at a company picnic playing football and could not make the trip.
He also continues to serve others on many committees such as:
Chairman of the Highlands County board of Examiners - 10 years.
Chairman of the Highlands County Code Enforcement Board -2 years.
Chairman of the Ridge Vo-Tech Vocational Advisory Board -15 years.
Chairman of the Avon Park Airport Committee -r 26 years.
Chairman of the Avon Park Competency Board - 26 years.
Avon Park Chamber of Commerce Board 1983-85.
Avon Park Noon Rotary Club since 1972 past board member/PAUL HARRIS FELLOW.
1992 Matty Laird Aviation Award - Air Force Association for commitment and involvement in Aviation.
Business success as owner and operator of Long's Air Conditioning, Inc. (Family owned for over 70 years):

---
William S 'Steve' Maxwell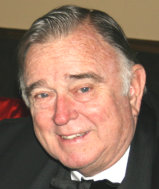 William S. Maxwell, better known as Steve Maxwell, was born November 6, 1944, in Avon Park, FL at the home place on 607 E. Circle St., originally known as 607 E. Pleasant St. He is the youngest of the four children of T. Hayes and Leoma Maxwell. His siblings are Thomas Hayes Maxwell, Jr. (deceased), Jane Maxwell Day, Menlo Park CA, and Claire Maxwell McGraw, Haines City, FL. He has five children: Shellie Maxwell Christman (Dave), Atlanta GA; Susi Maxwell Zwalina, Orlando, FL; Jennifer Maxwell Charles (Chris), St. Petersburg, FL; Casey Adcock Morris (JF), Winter Garden, FL; and Jared Adcock (Summer), Monroe, GA. He also has six grandchildren: Isabella "Bella" Christman, Atlanta; Kennedy Zwalina, Orlando; Jack and Conley Morris, Winter Garden, FL; and Max and Brewer Adcock, Monroe, GA. and one great-grandchild, Raylan Zwalina, Lake Mary.
In 1935, his parents ,Hayes and Leoma Maxwell, bought property on East Pleasant St. with a ten acre grove and small log house, and moved there. Hayes added bedrooms and porches around that house as the children were born, but the original log walls are still visible in the living room. He established his business Maxwell Groves at that time, and it continues today on the same site, celebrating over 83 years of being in operation.
Steve attended Avon Park schools, graduating in 1962. He lettered in football his senior year. He attended Bob Jones University in SC the fall term of 1962 and left there to enter the United States Air Force in January 1963. He spent two years of service in the United States and Thailand, as an air freight airman 1st Class. He worked for a short time for Highlands County as Deputy Supervisor of Elections under Jimmy Whitehouse, but soon focused on learning the fruit business, which he eventually took over. He built a packing house that included an office, installed the machinery and hired a secretary. (The business office had previously been in the family home, where his mother had kept the books since 1935.) He also bought the nearby Edward N. Griffith home at 200 N. Lotela, got married, remodeled the house, and raised his family there. He continues to live there today.
While growing up, Steve was a member of the United Methodist Church in Avon Park. Upon his return to Avon Park, he attended the First Baptist Church, where he taught Sunday School, then moved to the First Presbyterian Church and served there as a deacon. Later he returned to First Baptist and eventually joined the Avon Park Lakes Baptist Church, which started as a mission church of First Baptist. He is active in the Senior Adult Sunday School Class there.
Steve has been a member of Rotary over 40 years, and is presently in the Noon Rotary Club of Avon Park. He has received the Paul Harris Fellow Award twice. On several occasions he has hosted and housed visiting International Rotarians. He is also a longtime member of the Highlands County Farm Bureau and has received its Outstanding Member Award. His father helped establish that Chapter of the Farm Bureau in the late 40's. Steve has the FFA Ag Barn at Avon Park High School named in his honor. For years he has offered his help to FFA students to house and prepare their animals for the Highlands County Youth Fair. In 2008, he was named Pioneer of the Year by the Avon Park Historical Society.
When Steve took over Maxwell Groves, he built a packing house on the home property and developed a gift fruit shipping business and a store on Hwy 27 that sold fruit retail as well as shipping gift baskets, and serving soft ice cream made with fresh orange juice. That store was eventually moved to the family property on Circle Street and the ice cream is still very popular. Recently Jarvis Castillo and his wife Maggie leased the store. In the 1970's and 80's he also developed two small businesses, Maxwell Pest Control and M&M Distributors, which he eventually sold.
Steve has always been generous and active in the community, helping with Chamber of Commerce, Avon Park Museum and Historical Society activities, and donating his time and orange juice to organizations that request it. He loves Avon Park and wants to help it be the best community it can be.

---
Clyde 'Chop' Pough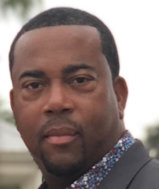 Clyde Pough, better known as "Pork Chop", was born on Christmas day in 1969. He was raised among a large family here in Avon Park, Florida. As a gifted athlete, he was well known at Avon Park High School. He was part of the baseball and football teams and joined both varsity teams as a freshman. During the late 80's, Avon Park High's football and baseball teams had made a name for itself. Chop was part of the 1987 State Championship baseball team and the next year as a part of the 1988 State Championship football team. He was also a stand out pitcher on the Dixie Majors World Series Championship team in 1987. Chop tied a Dixie Majors World Series record with three wins, including a three hit shutout in the championship game. He also had the privilege of playing in the North-South All Star game.
His success at Avon Park High was just the beginning for this talented player. Chop was drafted as a pitcher in the 3rd round to the Cleveland Indians in 1988 during his senior year.
His professional baseball career lasted 12 years and during that time he played for the Cleveland Indians, Boston Red Sox, Kansas City Royals and an Independent League team the Nashua Pride. During his time with the Nashua Pride, he earned another championship title. Even though he was drafted as a pitcher, surprisingly he never pitched during his stint in the professional league. He played 3rd base during most of his remaining career.
With many great memories under his hat, a few that stood out were the opportunity to meet up with family in the major leagues. Not too many family can say that!
He played against his cousin, Anthony Gordon, during spring training in Tucson, AZ and got a hit off him. He also had the opportunity of sharing the field with his cousin, Thomas "Flash" Gordon, during spring training with the Boston Red Sox
Even after his baseball career came to an end, he decided to join his cousins once again. He began working at Jarrett- Gordon Ford in Davenport, Florida. He's been part of the company for 15 years and works as the New Car Inventory Manager.
As a way of staying involved in baseball and in order to contribute to the future of the game, he decided to coach for the Florida Flash travel ball team. For the past 10 years, he has enjoyed teaching the game he's loved for so many years; this is really what he is most proud of even after all his personal success.
He is currently the proud father of 5 children: 4 daughters (Shatavia, Vanasia, Alana and Camille) and a son (Kameron). He and his wife, Allison, currently live in Haines City but come home to Avon Park quite often. They attend Zion Temple Holiness Church here in Avon Park to listen to the word of God given in his cousin Anthony's sermons each Sunday.

---